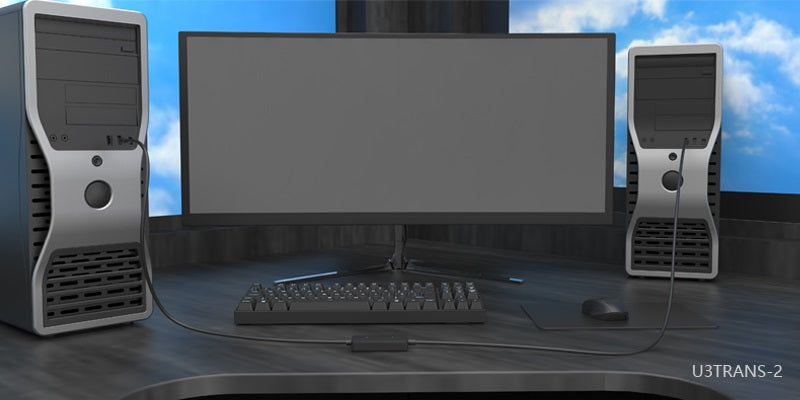 The transfer cable saves you time and effort when you're upgrading to a new computer. You can transfer your files and settings quickly over USB 3.0, also known as USB 3.1 Gen 1, with file transfer speeds up to 5 Gbps.

The data transfer cable supports a wide range of operating systems, working with Windows and Mac. The USB 3.0 transfer cable lets you transfer files between two Windows OS computers.

The data transfer cable is compatible with Windows Easy Transfer software for migrating to newer versions of Windows, up to Windows 8. Plus, the built-in PCLinq software also allows file transfers in any direction between compatible operating systems, including Windows 10.

Applications
■ When you upgrade to a new computer, transfer files and settings from your older PC
■ An easy solution for transferring documents, photos, music and other files to your new computer
■ Use it with Windows 7, 8, 10

Driver & Manual Download
FAQ


---
Copyright and Trademarks
Fly Kan is a trademark of Fly Kan Tech Co., Limited (HK), registered in the EU and other countries. All other trademarks and trade names are the property of their respective owners.